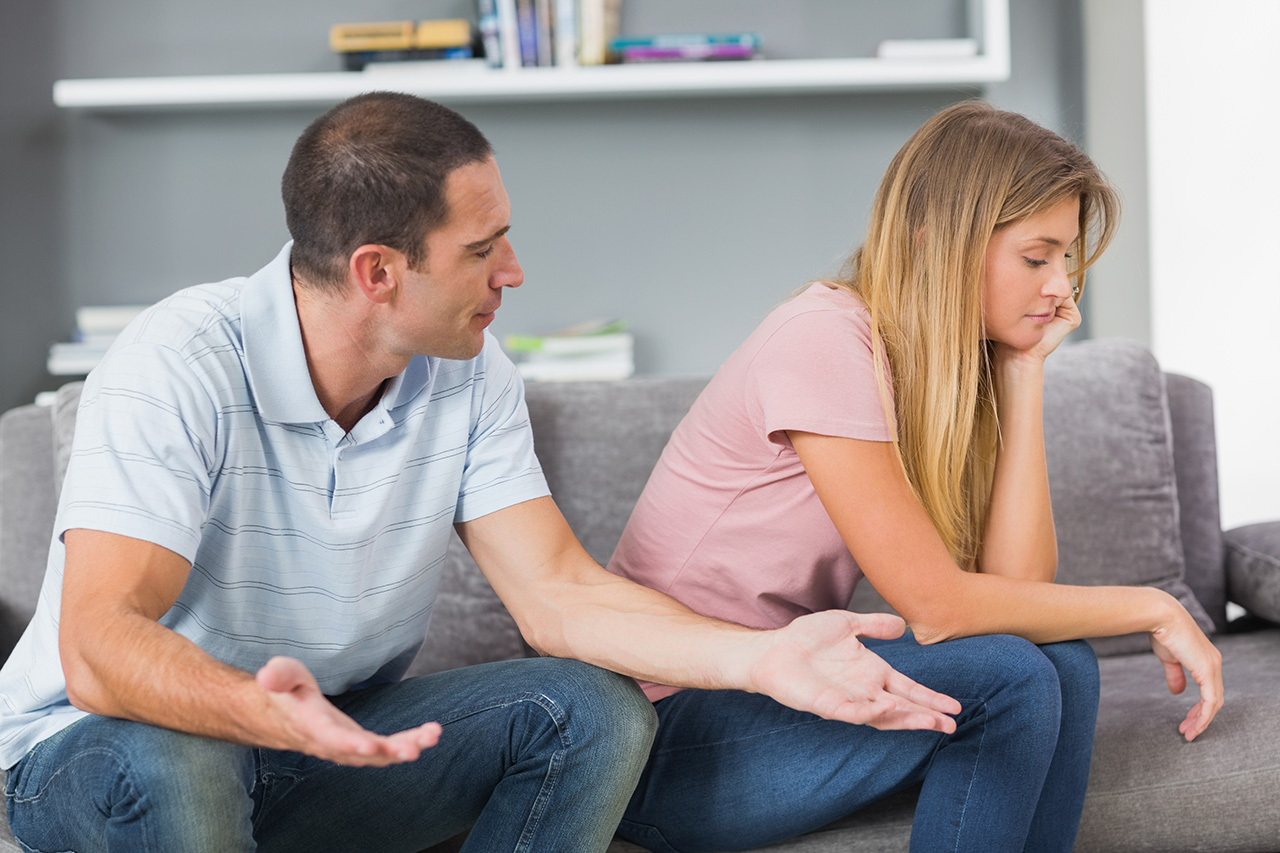 'My husband and I experience this period of insecurity during our treatment so differently', says Michelle. 'When the only thing I can do is cry, he says: 'It is going to be okay'. How does he know? Nobody knows! And why does it feel like the whole world is ending and I don't see a single tear on his face? Sometimes I doubt whether he wants a baby as much as I do.' Why does my partner experience this so differently?This is a regular topic of conversation in my practice. But it is not the experience that is different but the expressing of emotions that is so different.
My husband and I experience this period of insecurity during our treatment so differently
Emotions
'I can really shake you sometimes. Please tell me, what does it feel like for you that we have been trying to fulfill our wish to have a child for so long now and we have experienced so many disappointments? Show your emotions too.' Michelle almost screams. I see the despair on her face. Dave looks at Michelle and then at me. I can see from his body language that he doesn't know what to do with all these emotions from his wife.
Then Dave starts to talk about how it feels that he is the only one in his group of friends who doesn't have a child. The mixed emotions he is experiencing now since his younger sister is pregnant. That he longs so much for a child with the woman whom he loves so much. That he is afraid that it will never work out. Michelle is silent and takes his hand. Then she gives him a hug and says; 'Why didn't you tell me this at home? I didn't know you felt this. When I see and hear you like this, I get the feeling that we are sitting here together as a team and I am not alone.'
Support and prop
I explain to Michelle and Dave that the man/husband is often concerned about his wife. As long as she is doing well, he is okay. Men are busy comforting and keeping the daily affairs going. The men support and prop up, I say with a smile. They consciously or unconsciously suppress their own emotions. There are two things that go wrong with this kind of approach. First, when you push emotions away, things may go well for a while. But eventually those emotions want to express themselves. If you don't deal with them for a long time, you will get physical complaints such as back pain, shoulder pain, high blood pressure, or mental tension such as a short fuse.
Michelle looks stunned and looks at Dave. 'That explains your enormous back pain.' 'The second thing that goes wrong and that Michelle is experiencing, is that if you – as her partner – do not share your emotions, alienation sets in. It has already gotten so far that Michelle thought that you didn't want a baby so badly.'
Together
I ask Michelle how does it feel now that Dave has shared his emotions. 'It felt like a lonely project to me and now it feels like we are in this together again. Dave, it gives me the strength that I need to keep moving forward in the treatment process but also in our marriage. We can now share the sorrow and bear it together.' 'And you Dave? What is it like for you to share your feelings like this?' 'I just thought I was protecting her by not sharing my emotions because she was already having such a hard time.'
'With all your good intentions you just created a split in the relationship', I respond. 'It is also your sorrow. You deserve just as much attention as your wife.'
The man
I regularly see that men are given little attention in processing their emotions about the unfulfilled desire to have children and the tensions surrounding a fertility treatment procedure. Men themselves also say that within their (social) environment it is the woman who is always asked what's it like for her, but that the man is rarely asked how it feels for him.
A tip: If you and your partner are in this process, ask each other regularly, how are you feeling about the fact that we are not pregnant yet? How do you think the treatment is going? How do you deal with disappointments? What gives you hope? What can I do for you?
If friends and family normally ask questions or pay attention to only one of you, don't hesitate to say, you should also ask my partner this question, because we have a common wish for a child. We are in this together.
Learn More